Here comes the Dean Of Blogonomics and Podology
The Alchemist of Persuasion, Adil Amarsi, With Scott Paton on Copywriting
Scott Paton
Dec 02 2020
Adil Amarsi has been writing sales copy professionally since he turned 18 in late 2007. During that time he has broken countless records and developed an infamous reputation for the effectiveness of his copy.
Having started writing copy from age 12, Adil has been able to see how industries and markets have evolved and since then, he's gone on to use his talents to help his clients generate over $700 Million in sales from his work (and that's what he can track).
Topics:
• Researching your prospect and how to find the right stories and hooks for your campaigns.
• Digital businesses and how they operate and simple basics for anyone to begin with.
• Mindsets for writing copy, keeping balance, and actually having fun doing what you do.
• Self-development for keeping a sane mind during insanity moments - Adil's personal experiences and multiple suicide attempts as a teenager.
Go to iTunes and review our podcast: iTunes Internet Marketing Unleashed Reviews and 5 star ratings Every review and 5 star rating adds to the popularity of my podcast and helps us put the word out to more people. Make sure to leave a Comment.
http://bit.ly/1MfL9N0 Learn To Podcast Course. #FREE
New Courses:
Podcast Storytelling Masterclass: Free today.
Podcasts into Kindle & Print On Demand Books: $10
#podcast
#PowerPodcaster
Follow me on:
iTunes: https://itunes.apple.com/ca/podcast/internet-marketing-unleashed/id118336356
Facebook: https://goo.gl/SoZkxM
Facebook Group: https://www.facebook.com/powerpodcasters
YouTube Channel: https://www.youtube.com/channel/UCWzeo6qShPp7L41GXCSR-qA
Power Outsourcing To Podcast Your Social Media Marketing:
https://www.udemy.com/outsource-podcasts-social-media-marketing/?couponCode=SPoutsourcing15
Your feedback is much appreciated!
Learn to Podcast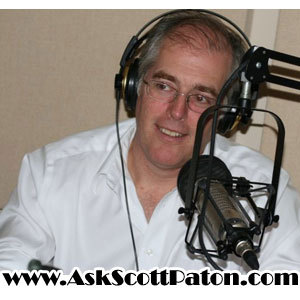 About Scott Paton
Internet Marketing Consultant with 7 years experience working with small to medium size businesses and entrepreneurs. Looking to take your business online or start an Internet business? Email Marketing, Adsense, Adwords, PPS, SEO, Keyword research, copywriting, and backend sales are some of the topics covered in the Podcasts, past, present and future.

Scott Paton will explain them all in easy to understand terms, plus how to use them in your business to get immediate results.

SEO Copywriter - Vancouver, BC and worldwide
Extreme Copy
Podcasting Unleashed
Power Podcasters
Click here to see the full author's profile
Recent Episodes
Books Cafe and Networking For Authors
The Alchemist of Persuasion, Adil Amarsi, With Scott Paton on Copywriting
Daniel Snow on Instagram, and Millions of Followers
Jay Conner
Richard Butler Coaching for Success
Massive Action With Marc Mawhinney
Making an Impact with Ken McArthur
Virtual Summit for Digital Nomads
Erik Stafford joins Scott to talk entrepreneurship
Trevor Crane and Book Writing