Here comes the Dean Of Blogonomics and Podology
Google, Bing, Yahoo and Facebook Plus iPhone Growth | Internet Marketing Unleashed Podcast #93
Scott Paton
Sep 15 2010
Scott Paton and Mike Rotkin talk SEO, iPhones and much more.
Samsung was the top handset manufacturer in the U.S. in July with 23.1 percent market share, while RIM led the smartphone platforms with 39.9 percent market share, according to the latest report from comScore.

For the 3-month average period ending in July, 234 million Americans used mobile devices. Device maker LG ranked second with 21.2 percent share, followed by Motorola (19.8% share), RIM (9% share) and Nokia (7.8% share.)

In the U.S. 53.4 million people owned smartphones during the three months ending in July, up 11 percent from the corresponding April period. RIM was the leading mobile smartphone platform in the U.S. with 39.3 percent share of U.S. smartphone subscribers, followed by Apple with 23.8 percent share.
Google saw significant growth during the period, rising 5.0 percentage points to capture 17.0 percent of smartphone subscribers.
Facebook and Microsoft are reportedly talking about expanding their search partnership. Currently, Bing supplies web results for Facebook's own search feature. These talks could lead to Bing getting Facebook "like" data for use in its own search engine.
Internet Marketing secrets revealed in each and every episode. Listen closely as Scott Paton, the Dean of Blogonomics and Podology, shares with you the latest business-building, web traffic-exploding, power-profit news from the world of Internet Marketing.
Length: 30:23
Go to iTunes and review our podcast: iTunes Internet Marketing Unleashed Reviews and 5 star ratings Every review and 5 star rating adds to the popularity of my podcast and helps us put the word out to more people. Make sure to leave a Comment.
Your feedback is much appreciated!
<><><><><><><><><><><><><><><><><><><><><><><><><>
If You Enjoyed This, Please Go To "FANS OF THIS SHOW" On The RIGHT And Then Click On "BECOME A FAN". In Addition, PLEASE CLICK On The "SEND TO FRIENDS" At The Bottom Of This PodCast Episode…. COPY THE DATA And SEND THIS, and "My Pod Home Page URL", To EVERYONE In Your ADDRESS BOOK…. FRIENDS Or ENEMIES!
<><><><><><><><><><><><><><><><><><><><><><><><><>
WANT TO BE NOTIFIED OF NEW EPISODES?
~~~~~~~~~~~~~~~~~~~~ Go To "Join my mailing list " On The RIGHT. Type in your name and email address ………. Now Just Click "Subscribe".
<><><><><><><><><><><><><><><><><><><><><><><><><>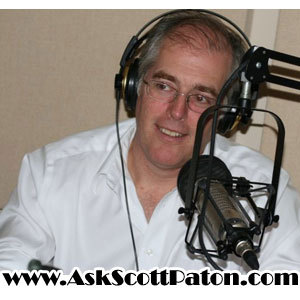 About Scott Paton
Internet Marketing Consultant with 7 years experience working with small to medium size businesses and entrepreneurs. Looking to take your business online or start an Internet business? Email Marketing, Adsense, Adwords, PPS, SEO, Keyword research, copywriting, and backend sales are some of the topics covered in the Podcasts, past, present and future.

Scott Paton will explain them all in easy to understand terms, plus how to use them in your business to get immediate results.

SEO Copywriter - Vancouver, BC and worldwide
Extreme Copy
Podcasting Unleashed
Power Podcasters
Click here to see the full author's profile
Recent Episodes
Books Cafe and Networking For Authors
The Alchemist of Persuasion, Adil Amarsi, With Scott Paton on Copywriting
Daniel Snow on Instagram, and Millions of Followers
Jay Conner
Richard Butler Coaching for Success
Massive Action With Marc Mawhinney
Making an Impact with Ken McArthur
Virtual Summit for Digital Nomads
Erik Stafford joins Scott to talk entrepreneurship
Trevor Crane and Book Writing