Here comes the Dean Of Blogonomics and Podology
Leverage to Grow Your Business
Scott Paton
Jun 11 2016
Jack Humphrey talks Leverage with Scott Paton. How to get more done with less effort, frustration and more effectiveness.
Get more targeted traffic and make more sales without doing all the marketing yourself!
Replace the work you're doing now with "leverage plays" that get bigger results while you enjoy life!
Get some of the biggest thought leaders in your market to promote your stuff!
The "Content Wars" are still raging along. In "The Leverage Black Book" we discuss how most marketers are laboring under the impression that more is better when it comes to content marketing. As Leveragists, we prove you don't need to publish every day or even every week to gain the attention needed to attract your ideal customers, and lots of them.leveraging-content
What's more, you don't have to think only in terms of what you publish on your own site. Where you publish is important. The same content on a much higher traffic site is going to do a lot better, obviously. You need base content on your site, like the post you're reading now on ours, but you shouldn't always default to new content being placed originally on your your site.
When you do publish on site, make sure that you design the article for the biggest leverage you can get. Don't just write an article and leave out all the leverage we point out in the Black Book or you'll have to create a lot more content to get the same gains in search, social and other direct traffic.
Read more:http://theleveragists.com/the-leverage-black-book
Take my Power Podcast course: How To Start Podcasting - $10
https://www.udemy.com/powerpodcasters/?couponCode=PP10
Power Podcasters: Putting Your Best Voice Forward: $15
https://www.udemy.com/power-podcasters-your-best-voice/?couponCode=SPvoice15
Power Outsourcing To Podcast Your Social Media Marketing: $15
https://www.udemy.com/outsource-podcasts-social-media-marketing/?couponCode=SPoutsourcing15
Internet Marketing secrets revealed in each and every episode. Listen closely as Scott Paton, the Dean of Blogonomics and Podology, shares with you the latest business-building, web traffic-exploding, power-profit news from the world of Internet Marketing.
Go to iTunes and review our podcast: iTunes Internet Marketing Unleashed Reviews and 5 star ratings Every review and 5 star rating adds to the popularity of my podcast and helps us put the word out to more people. Make sure to leave a Comment.
Your feedback is much appreciated!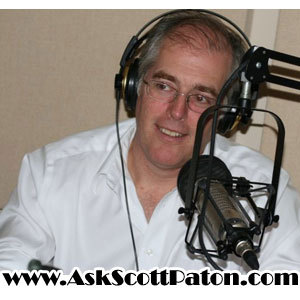 About Scott Paton
Internet Marketing Consultant with 7 years experience working with small to medium size businesses and entrepreneurs. Looking to take your business online or start an Internet business? Email Marketing, Adsense, Adwords, PPS, SEO, Keyword research, copywriting, and backend sales are some of the topics covered in the Podcasts, past, present and future.

Scott Paton will explain them all in easy to understand terms, plus how to use them in your business to get immediate results.

SEO Copywriter - Vancouver, BC and worldwide
Extreme Copy
Podcasting Unleashed
Power Podcasters
Click here to see the full author's profile
Recent Episodes
Books Cafe and Networking For Authors
The Alchemist of Persuasion, Adil Amarsi, With Scott Paton on Copywriting
Daniel Snow on Instagram, and Millions of Followers
Jay Conner
Richard Butler Coaching for Success
Massive Action With Marc Mawhinney
Making an Impact with Ken McArthur
Virtual Summit for Digital Nomads
Erik Stafford joins Scott to talk entrepreneurship
Trevor Crane and Book Writing